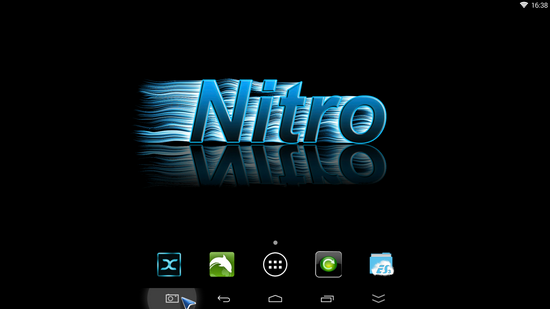 Annunciamo la nuova uscita della ROM QuickShot V3.1 del Team Nitro per il Minix Neo X7.
Questo è il changelog:
-Bug adjust screen size fixed, now it can be configured in setting.
-A2 remote sound will not used by default.
-Wifi hotspot bug fixed.
-libmedia.so hacked by wasser (freaktab). Now we can enjoy dolby and DTS passthrough in XBMC too. Thanks a lot to wasser for share it.
-A2 remote key mapped correctly. Thanks a lot to casadroide (androidPC.es) for it.
-New XBMCZ compilation by jmcm66 based in XBMCZ 13.1. Modded by TNT.
-New nfs and smb scripts in init.d, to mount
e queste le funzionalità del kernel:
-24Hz added if your TV support it.
-Some minor bugs Fixes.
-HDMI values adjusted.
-USB OTG port selected in host mode by default.
Link per il download:
http://www.freak-tab.de/leolas/qs31/X7/qs3.1-x7-en.rar
o
https://mega.co.nz/#!7MslVAjD!GIn59vxb4FhARQDYfVzXXVwqHivZqMhh7LiOeGJTiNk
Per la versione update dalla v3:
http://www.freak-tab.de/leolas/qs31/X7/update-EN/quickshot-update.zip
o
https://mega.co.nz/#!3N93yDCT!_heYQP…Nj9Pmy-fXA1ryg